17 Amazing Quotes About God's Love
Some of the most inspirational Bible verses and quotes are those talking about God's love. Below you will find 17 amazing quotes about God's love in the Bible.
Love in a human way is not the same as a divine love.  God's love is demonstrated by sending Jesus, who was without sin (2 Corinthians 5:21), to die for us while we were yet sinners.  Only through Him can we become the righteousness of God…and what greater evidence of God's love is there than that!?
This attribute of God is one that makes me smile. What comfort we can find in a God that loves us despite of ourselves. God loves you and He wants you to know this! I know you came to this article looking for some great quotes and verses so I am going to let them do the rest of the talking. Enjoy the following 17 amazing quotes about God's love!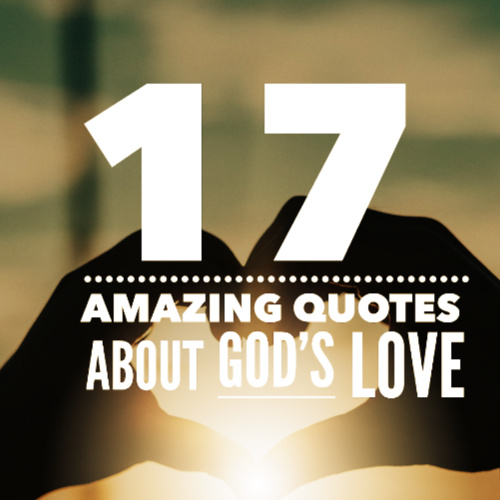 I hope one or more of these quotes and verses on God's love touched you enough to write it down. Keep it in your purse or wallet, put it somewhere at your work, or just find a way to remember God's love for you as you move forward in your life. Lets find a way to share God's love with the world and a good start will be sharing some of these quotes!
Continue reading more of our top quotes and verses!
Worlds Best 16 Bible Verses to Read when you are Fearful
Top 14 Bible Verses About Sharing Your Testimony
Get the Daily Quote in FB Messenger
Just click the button below and follow the instruction we send you.